Welcome to Chrysalis Counseling, LLC, a practice that encourages identity exploration and self-discovery. I understand that the process of discovering who you are, and who you want to be, can be a complex and challenging journey. That's why I strive to provide a safe and supportive space to help you unravel who you are and navigate the challenges that may arise.

I specialize in providing support for those seeking guidance in their identity and sexual exploration, including kink and BDSM, non-monogamous relationships, and especially individuals who have experienced trauma or abuse related to their sexuality and sexual abuse/trauma,

No matter what you are questioning or seeking in order to better understand yourself, I work with you to build a personalized experience that meets your unique needs. I believe that everyone deserves the freedom to express themselves authentically and without judgment, and I am here to be your unconditional support in your journey to self actualization.

My goal is to help you emerge from your own chrysalis, stronger and more resilient, with a deeper understanding of who you are and what you want from life.

Contact me today to start your own metamorphosis and discover the beauty of your true self.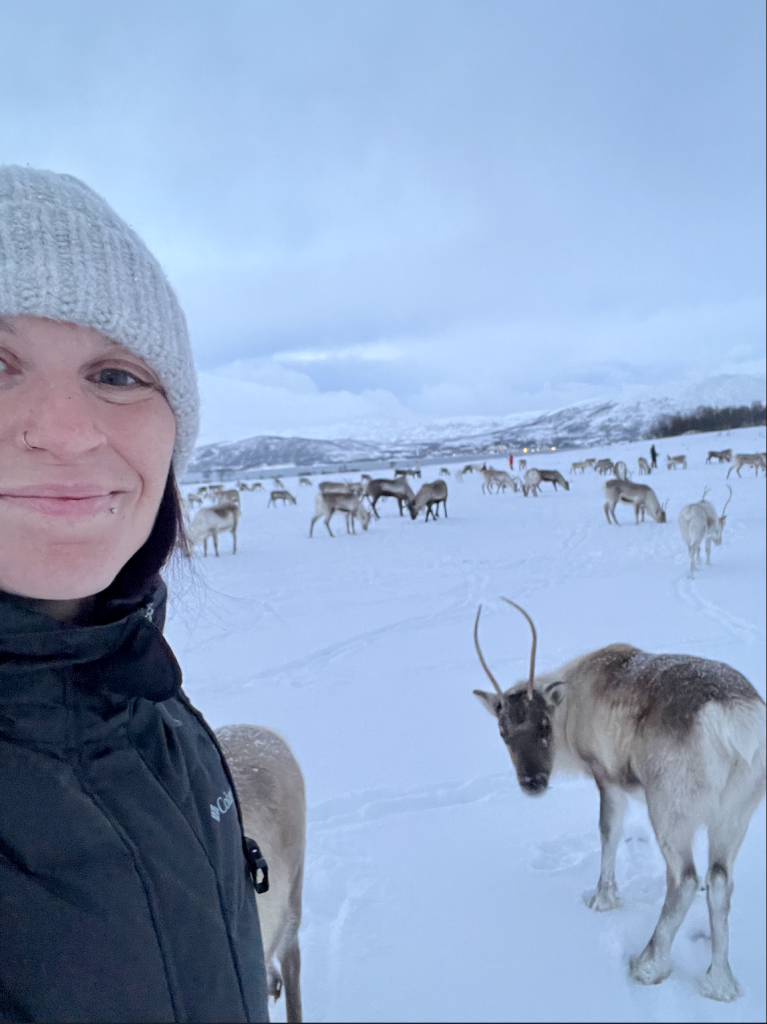 Sarah Michaud (She/Her)
Licensed Social Worker
Meet Sarah, a queer-identifying and kink-involved therapist in the Denver area.
As a member of the LGBTQ+ and kink communities herself, Sarah has a deep understanding of the unique challenges and experiences faced by her clients who share identities.
Sarah believes everyone deserves to live their life authentically, and is committed to helping her clients achieve that goal.
Whatever your struggle, Sarah is here to support you and your own individual journey, and most importantly empower you to live your most authentic life.
Clients of Focus
I work with a diverse range of clients, with a particular focus on teens and adults who are exploring their identity, sexuality, and navigating issues related to sexual abuse, trauma, kink, and the many constellations of human relationships.
Interventions
Eye Movement Desensitization & Reprocessing (EMDR)
Internal Family Systems (IFS)

​

Narrative Therapy
Creative & Expressive Arts
Somatic Therapies
Attachment Therapies
Relational Approaches
Areas of Specialization
Anxiety

Sexual Abuse

Spirituality

Trauma

Parenting children & teens exploring identity
Let's Connect!
I would be honored to get to know you and your motivations for moving through your Chrysalis!
Contact me to schedule your free 30 minute consultation, no strings attached. If phone calls are uncomfortable or inaccessible for you please fill out the contact form below, or feel free to e-mail or text me at the provided contact details below.
I look forward to meeting you!
If you are in crisis:
The contact avenues on this website are not for emergencies.
If you are in crisis or need emergency support, please dial 9-1-1, go to the nearest Emergency room, or dial one of the following crisis support lines:
Colorado Crisis Hotline: 1-844-493-8255
Trevor Project (LGBTQ Suicide Prevention/Crisis Hotline): 1-866-488-7386
Trans Lifeline: 1-877-488-7386